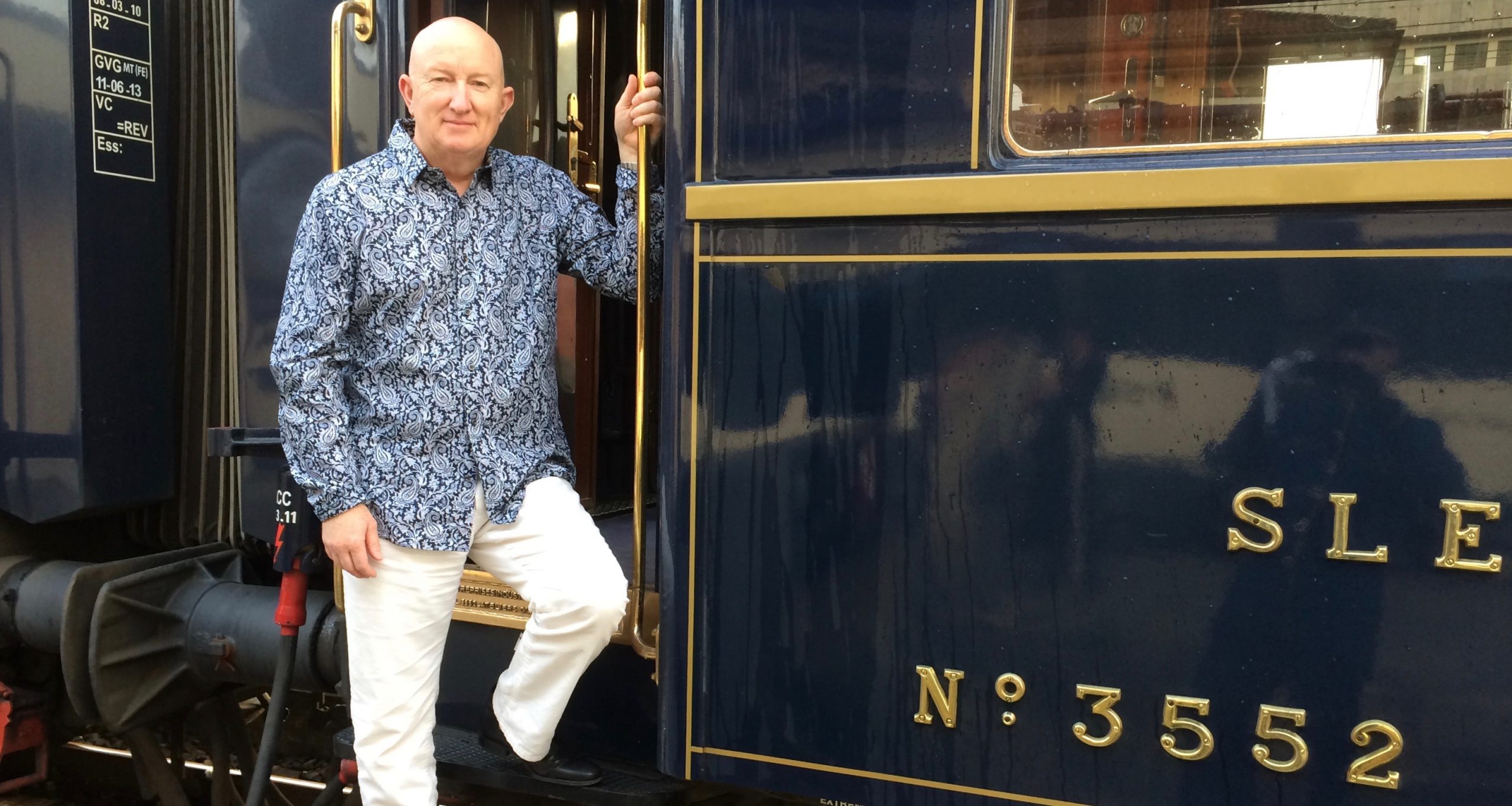 Say the words "Orient-Express" and evocative images invariably float through your mind: glamorous passengers— Royalty, film stars, spies— opulent carriages and thrilling, timeless destinations… all laced with a frisson of romance and intrigue.
Today, the Venice Simplon-Orient-Express is still the most glamorous way to travel. Escape into a bygone, golden age, when the "getting there" was as important as the "being there" but with all the vibrancy and zest of today's contemporary world. Embark on a voyage aboard the Venice Simplon-Orient-Express and become part of its glorious, ever-evolving history. You need only glimpse its gleaming carriages and be greeted by the steward in his distinctive uniform to know that the most memorable journey of your life has begun.
The world's most celebrated train, the Venice Simplon-Orient-Express carries passengers across Europe in the style of a bygone era. Using faithfully restored original 1920's and 1930's carriages, the VSOE provides an unsurpassed level of personal service to each passenger and truly recreates the golden age of travel.
The carriages which today form the famous Venice Simplon Orient-Express each have a history of their own, with long years of service criss-crossing the frontiers of Europe.
The glamorous carriages and sumptuous cuisine, which is beyond comparison, make every trip an occasion.
The main journeys undertaken by this luxury train are between Venice – Paris / Venice – London along with Verona – Paris / Verona – London. (there are reverse itineraries offered)
Depending on which journey you undertake, obviously determines the how long you actually spend on the train traveling across Europe, however all include an overnight stay onboard.
Its an experience of indulgence , a journey back to the romantic time of travel and one which is worth experiencing at least once.
At Viaggio, we are all about giving you inside knowledge on how to live like a local. We will be updating this section shortly with some great tips. Stay tuned.
Other destinations to enjoy