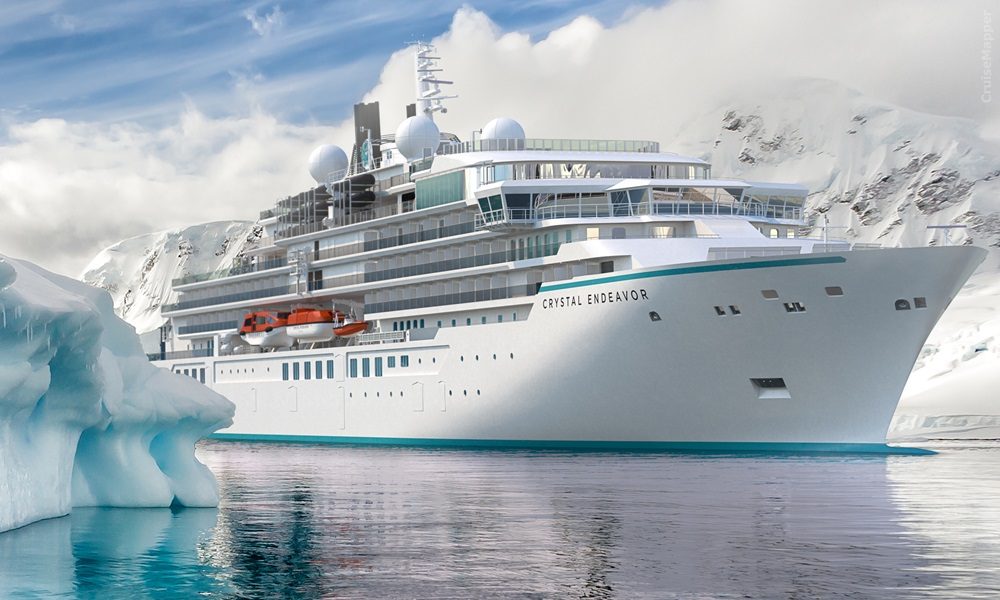 SUBLIME & SPECTACULAR – CRYSTAL YACHT EXPEDITIONS
From extreme expedition voyages to exotic yachting sojourns, Crystal Yacht Expedition Voyages reveal a world where luxury and impeccable service, all-suite, butler service accommodation accompanied with Michelin-inspired cuisine, blend together to create an experience unequalled by their rivals.
The 62-guest Crystal Yacht Esprit is luxuriously modern, and navigates some the world's most treasured coast and iconic harbours from the Adriatic to the West Indies and the Arabian Peninsula. A week onboard is an indulgence worth treating yourself too.
Debuting in 2020 will be the CRYSTAL ENDEAVOR, a purpose built Polar Class expedition cruise ship catering for 200-guests. Featuring anchor-free dynamic positioning technology, she is set to explore the farthest reaches of the Globe, from the Russian Far-East to the Antarctic and exotic lands in between.
The 12 journeys in her inaugural season feature 12-22 day voyages exploring the Russian Far east, the coastal wonders of Japan and the biodiversity of the Philippines, Borneo and Indonesia. The Great Barrier Reef exploration is possible as is voyages of New Zealand along with expeditions to the Great White Continent – Antarctica .
Chart a course for assured discovery with viaggio and Crystal.
At Viaggio, we are all about giving you inside knowledge on how to live like a local. We will be updating this section shortly with some great tips. Stay tuned.
Other destinations to enjoy