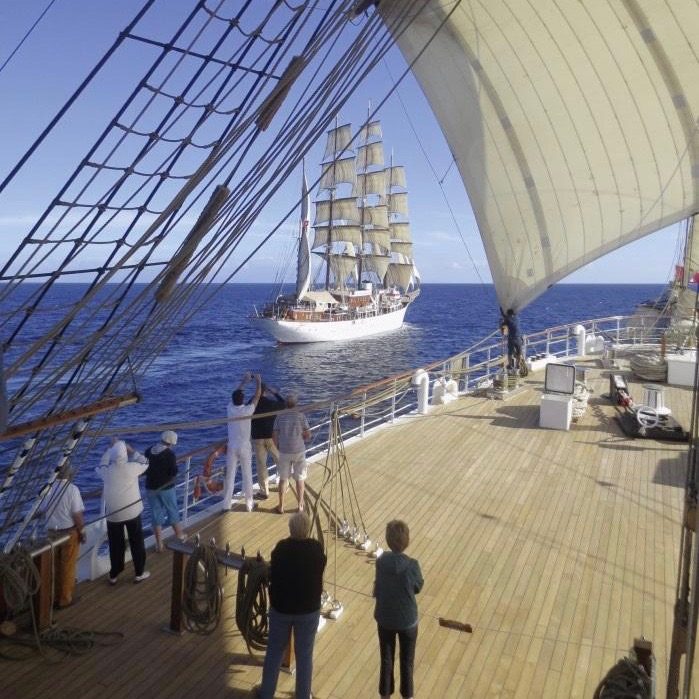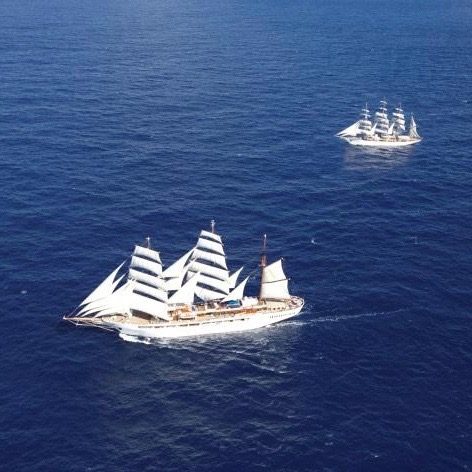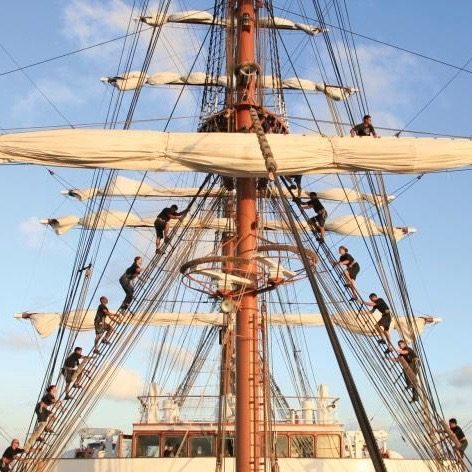 SAILING TOGETHER
Two windjammers, one course
Few and far between are the occasions, on which one can experience two fascinating windjammers together and directly compare their manoeuvres. When the yachts SEA CLOUD and SEA CLOUD II glide along side by side under full sail, they offer a truly breathtaking spectacle.
Unlike the modern, electronically operated sailing ships in the industry, all sailing is done by hand on board these two SEA CLOUD CRUISES sailing yachts. Watch the deckhands hoist and unfurl the sails by hand, and experience true seafaring. As soon as the captains have established radio contact, the unique experience can begin: One moment, the windjammers glide majestically side by side; then again they compete in a playful race under full sail, offering some stunning photo opportunities.
The Best sailing destinations in the Caribbean – unwind under white sails enroute to snorkelling spots, beach paradise, seaside villages and spot snot explored by larger cruise ships – a unique way to explore the Caribbean, Panama and Costa Rica – join SEA CLOUD or SEA CLOUD II and experience the difference.
Departures January to April 2020
Read more.
Other destinations to enjoy